Zo een verslag in het engels, zodat ik dit niet twee keer hoef te schrijven

Ik denk dan ik volgende keer Simon's leger Kingdom if dust noem en het mijne empire of men... Schijn het nodig te hebben

Bedankt voor de battle Simon, always a pleasure!
To motivate myself for some more painting I decided to bring out the troops and Battle one of my clubmates with a nice checkerboard of troops.Putting up a Board with lots of houses and some woods there was a lot of space to manoeuvre, which was very necessary as Simon brought 3 hordes with him.
Opening moves turn one. One vanguard move by Simon's scorpion beasty. My line moving forward in the organised Imperial manner practised for many years.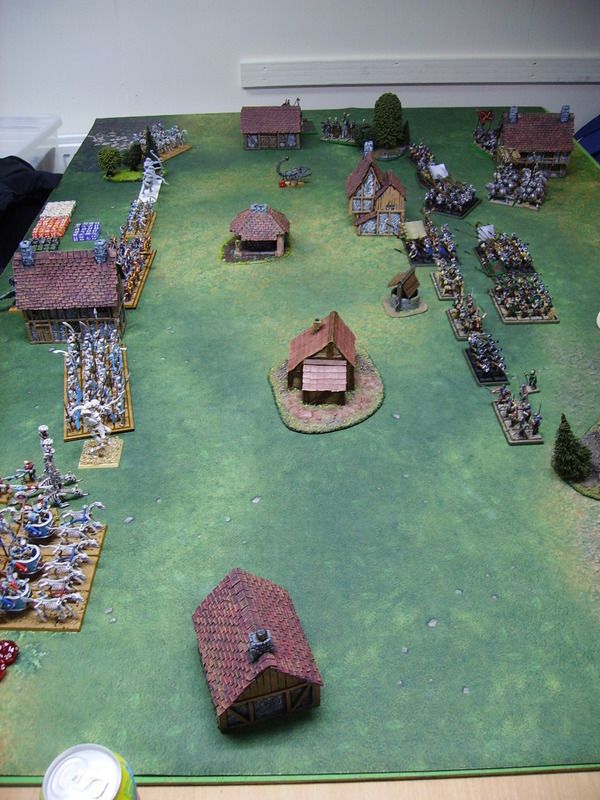 The checkerboard on the left flank and center on one side and the big cluster F... on the otherside with my knight trotting down a narrow ga together with a couple of infantry units. Missed change there so to say.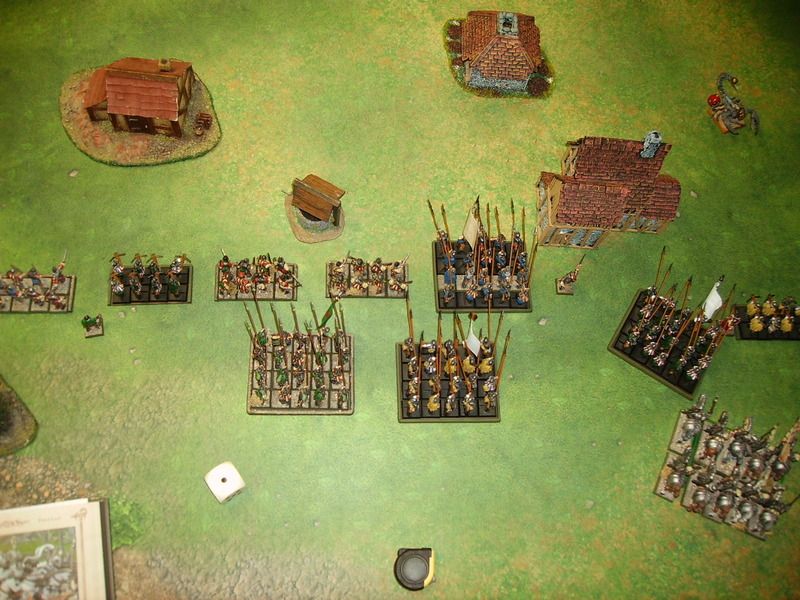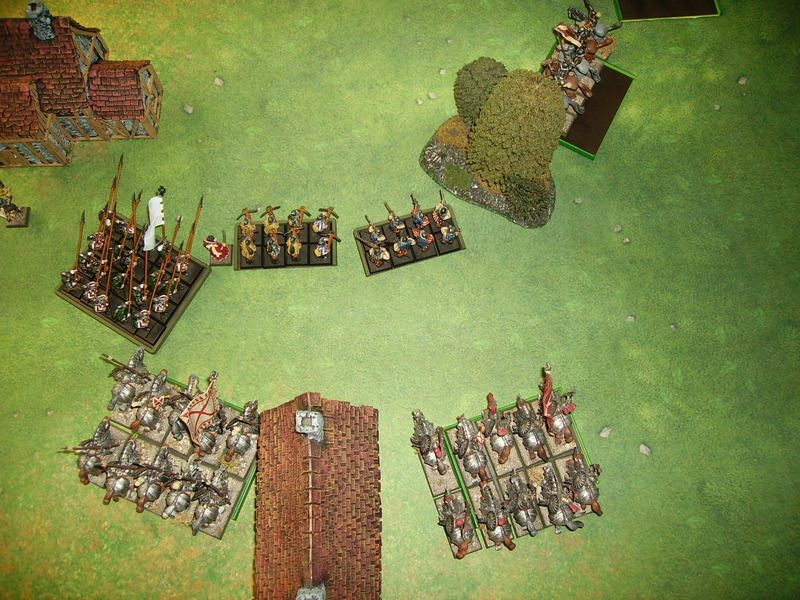 Turn two, losing a couple of small units, but I am racing forward to ake contact with the enemy as fast as possible. No time to lose. In the mean time Simon's Giant is moving on my flank supported by a Chariot horde.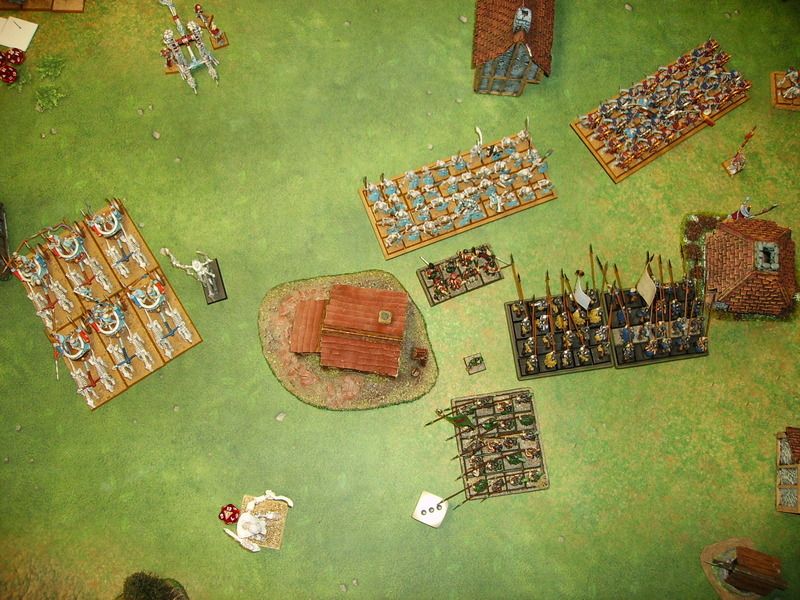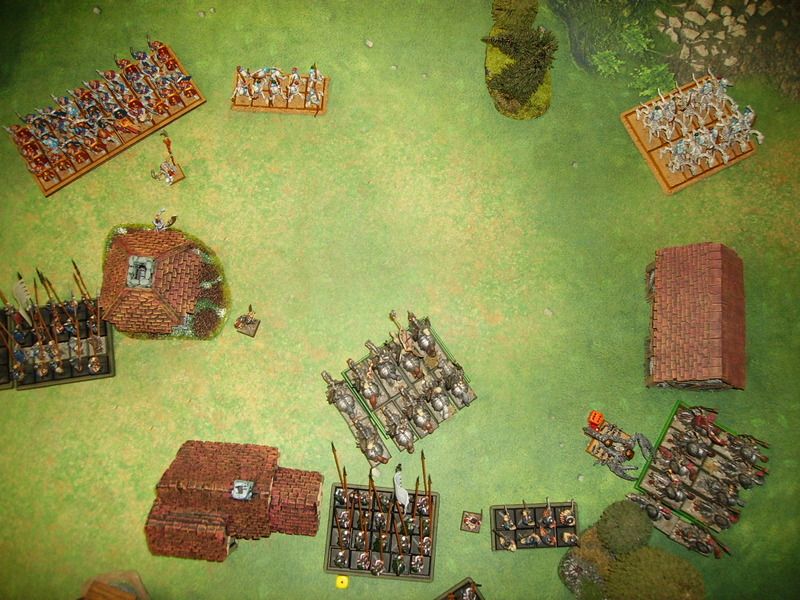 Turn 3 I am through Simon's left flank, my troops still trotting through the narrow gap.. but I am through so there's hope for me to reach my endangered centre on time.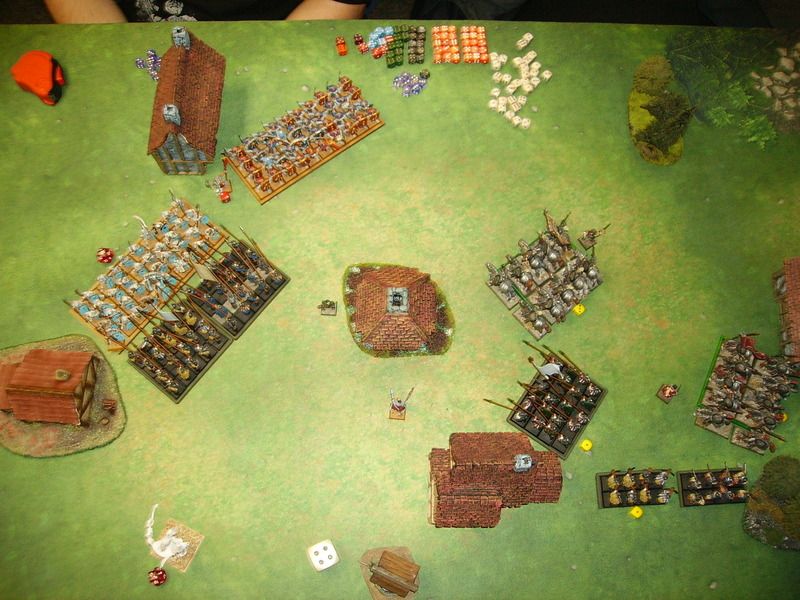 Turn 4 and then time is flying... in just one turn I loose most of my centre and I forget to take pictures.. duh.
Turn 5 The picture you see is beginning turn 5 the only two regiments left in my centre are doing their bussiness and try (desperatly) to punch through a Horde of skellies. To no avail.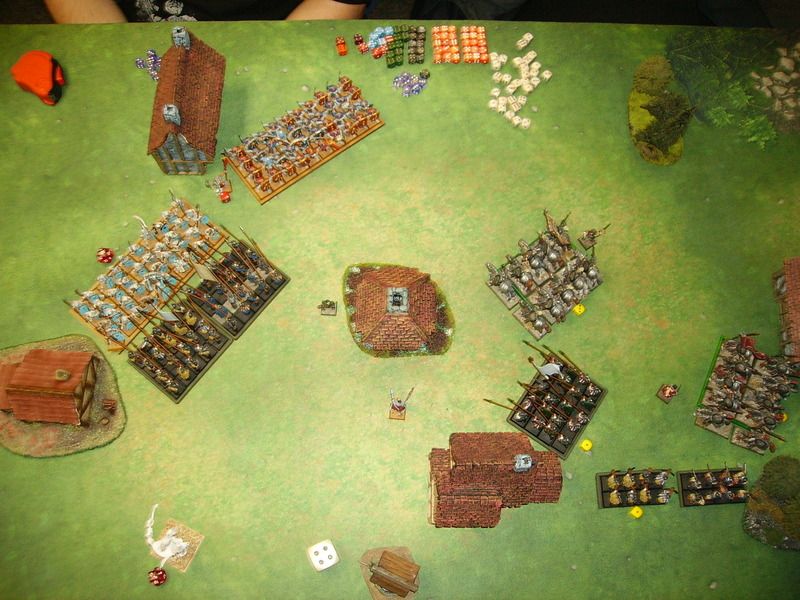 Counter from Simon in Turn 5, Bone Giant is attacking the rear of a Pike regiment Tripling his attacks, the Skellie horde is counter attacking on the second Pike block. Simon rolls like a king and succeeds in routing both regiments... not good I tell ya.. not good at all.
Meanwhile to my rightflank.. I am trying to rout an elite skellie block in the centre of Simons army, his left flank blasted away or trammpled to dust by my knights, now for the kill... I thought.. I needed a 24 to rout him.. he had 12 wounds and i had to roll just a double six so easy right... I threw a six and the second dice dissappeared from Simon's view behind a house.. I lifted the house... showing a five.. he made it barely.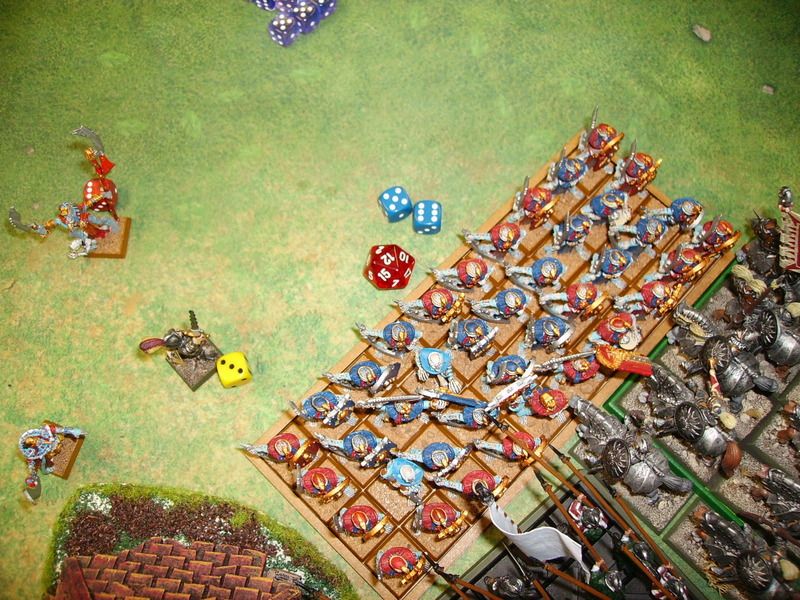 Last turn me not succeeding in routing any more troops Simon missed the time to finish it off completely. The difference in the end was 560 point on Simons behalf, well played. Nice opponent, big loads of dice to roll and a general good time.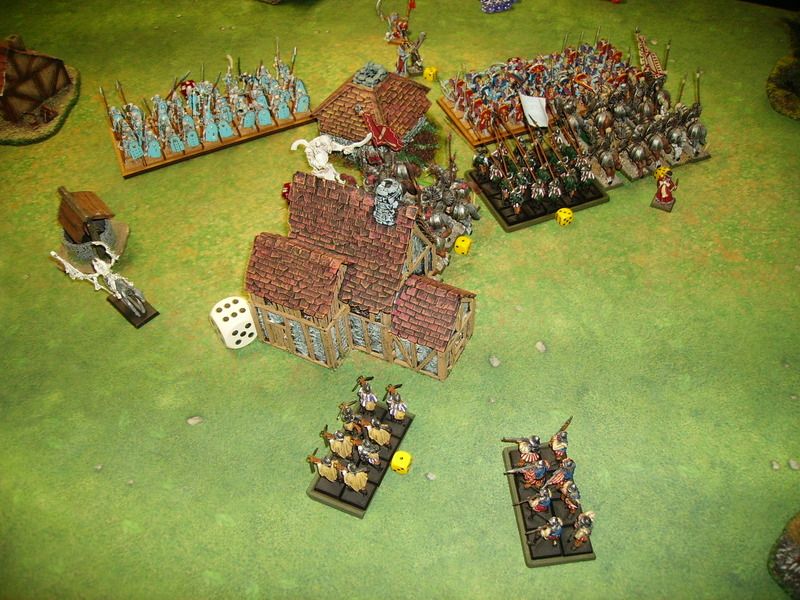 Some mentional people of this evening.
Simon says "victory"
Henerius says "thanks" for a great battle!
The Bugger silently enjoys the carnage he wrecked on the battlefield... next time bugger, next time.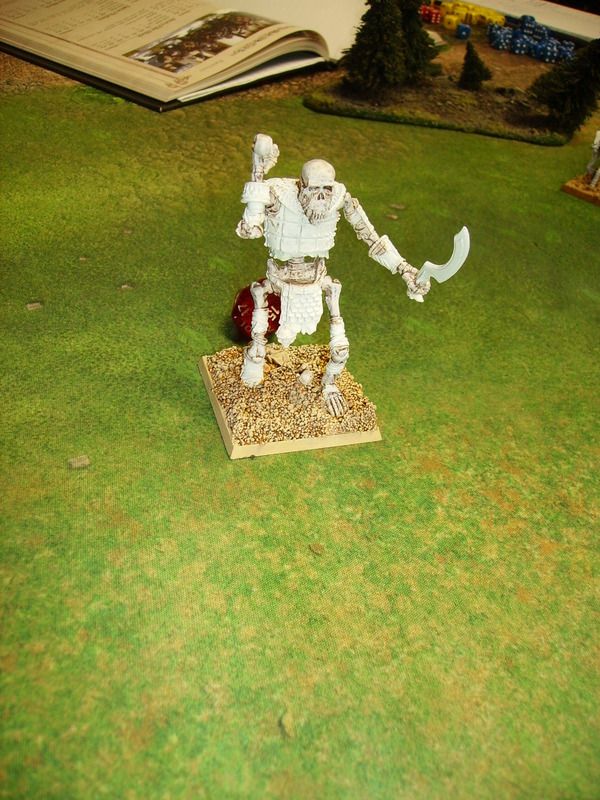 Back to the painting table...